As I sit here blowing my nose, barely able to hear out of one ear, I am already missing the wonderful ocean air of the Gulf! I promise if you ever want to figure out how you are back in east Texas after going to Galveston, just travel with me. You will notice I go from all chipper and breathing to sneezing away. This was our second vacation to Galveston, and I am so ready to go back for the sake of my nose, eyes, and ears. Maybe talking about our trip will help give me the illusion that I am not suffering from a mixture of allergies and sinuses?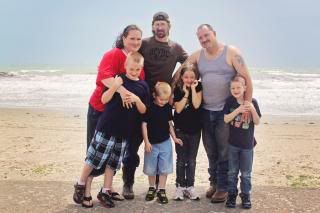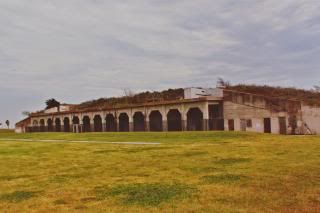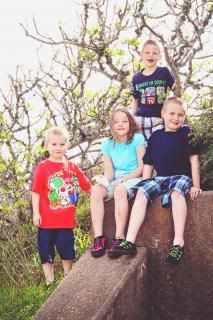 Our friend Arien and his two kids, Brianna and Joseph, got to join us for our trip to Galveston, which added more fun! Four and a half hours in a car with two men who keep me on my toes and full of giggles plus the excitement of four kids made it even more memorable. I was delighted to see that an old fort was opened this time. Last year, it was closed off so we did not hesitate to go exploring. We rode the ferry to Bolivar Peninsula and headed to Fort Travis Seashore Park. The forts had this old, haunting yet peaceful feeling. All the kids desperately wanted to go inside, but it was thankfully fenced off so no one could enter. Kaden, Kody, Brianna, and Joseph have NO fear! If they had their way, they would have climbed their way to the top. And they did try until we grown ups dampered their fun by pointing to a sign warning to not climb. I think they have a future as stunt doubles in movies.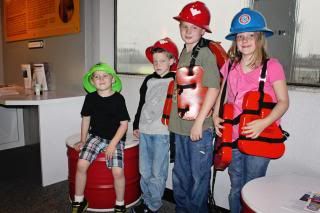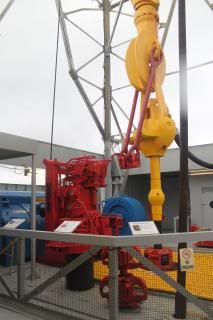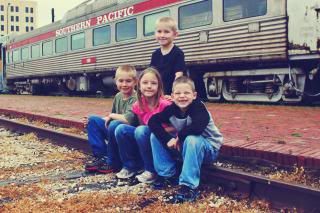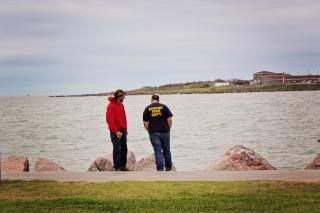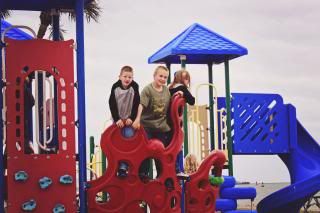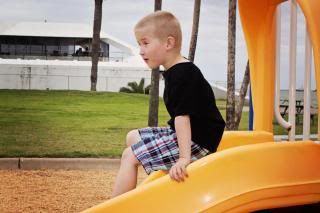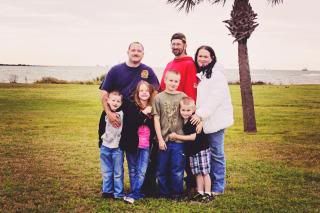 Our second day in Galveston was quite busy with visiting two museums and going to The Strand. Considering Arien and Justin used to work in the oilfield, I've always had a fascination with that industry. Also, I come from a town with the World's Richest Acre and an oil museum based on the boom days of the oilfield. The Ocean Star Offshore Drilling Rig Museum really is an awesome place showing the various tools used, models of boats and rigs, and the chance to get outside on two different levels. We were also informed that they allow Cub Scouts to have sleep overs at the museum. I still have a mental note of bringing this to the attention of our den leader. It is educational yet fun for kids and adults.
After our visit to the rig museum, we ventured to the Galveston Railroad Museum. Both my sons are very much into trains, and it just helps them get more back into Thomas the Train. Not only are there railroad cars you can go in and explore, but the old station itself has statues situated to resemble what it may have been like back in the day. You will also get to so photographs from the effects of Hurricane Ike, and stand underneath the tape on a wall at the gift shop to get an idea on how high the flood waters reached. The best part was the model they had with the electric trains and a wall full of glass classes holding model trains.
Due to the crowds, I was not able to get as many photos of The Strand, a shopping district in downtown Galveston. We kept it simple this time. I highly recommend La King's Confectionery! The best salt water taffy they make themsselves! I actually still have some left, and that is a shocker right there! It is also a dream come true for chocolate lovers with all the varieties of chocolate candies to choose from. It also has that old soda shoppe charm to it for those who love anything with a vintage feel. After collecting our favorite candies, we visited my favorite store to pick up some keepsakes. One of these days, I will get a picture of my little pirate dudes :)
We ended the day with Seawolf Park, but did not venture onto the old battleship. The kids were so ready to just run and play so they got to have some fun on the playground. We walked around for a little bit before we got hungry, and headed to The Spot for some delicious burgers. Our second day seemed to just fly by!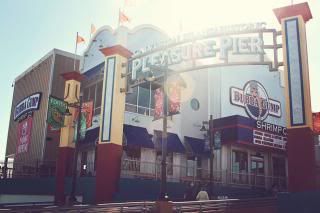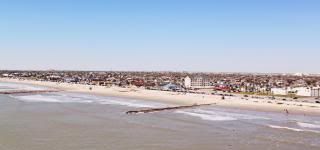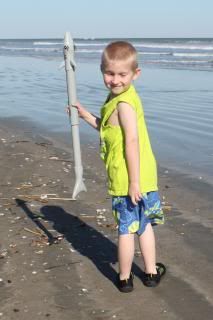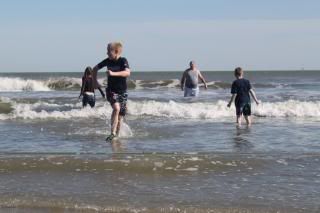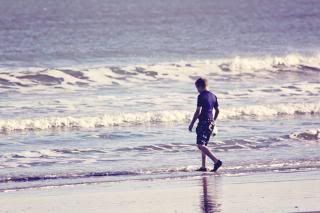 Day 3---Pleasure Pier was amazing, fun, and the funnel cakes will leave you the feeling of craving more! I have got to learn to make funnel cakes! My 9 year old son Kaden got to ride his first roller coaster. I'm so happy he takes after his daddy on the love for thrill rides. Iron Shark has a hill that goes straight up and straight down. I was so proud of him for being such a big and brave boy, but also sad because it just means he is growing faster than I ever realized. The only rides Kody would dare touch was the good old carousel, tea cups, and bumper cars. Before I continue, even if your child only rides two or three rides, it is still worth it getting the all day pass for them. After doing the math, I figured it was easier to go that route instead of paying the walk on pass and paying for each ride individually. I only did bumper cars and another ride with the kids. Since I have a huge fear of heights, Arien was able to get a beautiful shot of Galveston from the Galaxy Wheel (I think that was the name of it). The view from the pier itself was just breathtaking! My dream of visiting an amusement park on a pier finally came true that day :) Still craving that funnel cake!
We wrapped up our day by visiting the pocket beaches on the west end of the island--Sunny Beach and one other one that I don't even recall the name. We soaked in the beautiful sun, got in the cool water (okay it was frigid), hunted seashells, and just watched the waves. I feel like the the near three hours just was not enough. Whenever we go back, I am just going to dedicate a whole day to the beaches--yes, more than one beach. We also went to the eastern end of the island to take in the gorgeous golden sunset. It was the moment my heart started to break because I knew it was the end of a fabulous vacation.
On day four, we headed home with the post vacation blues setting in. We all agreed we just need to spend a whole week in Galveston. The food was great, people are incredibly nice, and the owners of Red Carpet Inn always make you feel welcomed and at home. Riding the ferry each day never gets old because the scenery is just beautiful plus seeing the dolphins is always incredible. As I type this, I wish I could be breathing in the fresh air and smelling the salt water--works wonders on the sinuses! I want the next year to go by quick, but not too quick. One thing I learned about vacations--the more you wish for them to get here quickly, the faster they seem to go by. In the meantime, we will find other adventures to take even if they only last a day. Time with family and friends who are like family makes for the greatest memories!